If you are using the Free version of Driver Easy 5.6, follow the steps below to update the drivers:
1) Use Driver Easy to scan your computer. (Check this instruction for more details on how to scan with Driver Easy.)
2) Click the Update button next to the driver you're going to update.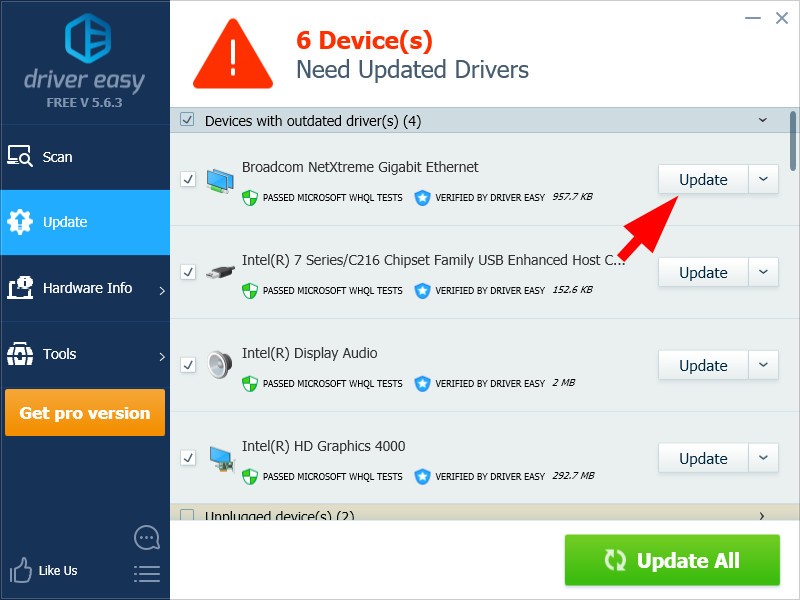 3) Select Manually Create and click Continue. (If you're not sure how to manually create a restore point, see How to Manually Create a Restore Point.)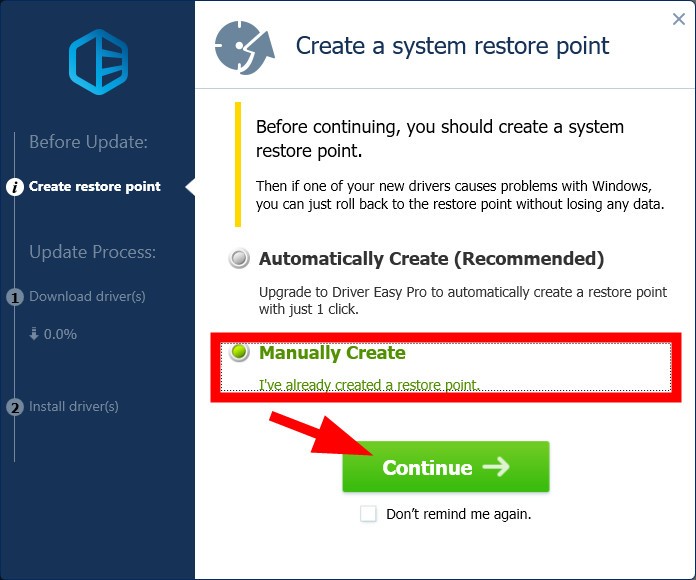 4) Wait for the download process to complete.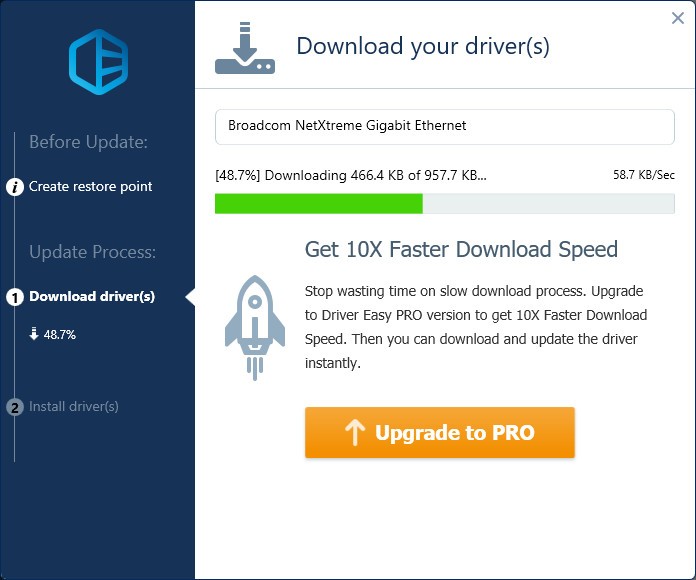 5) Select Manually Install and click Continue.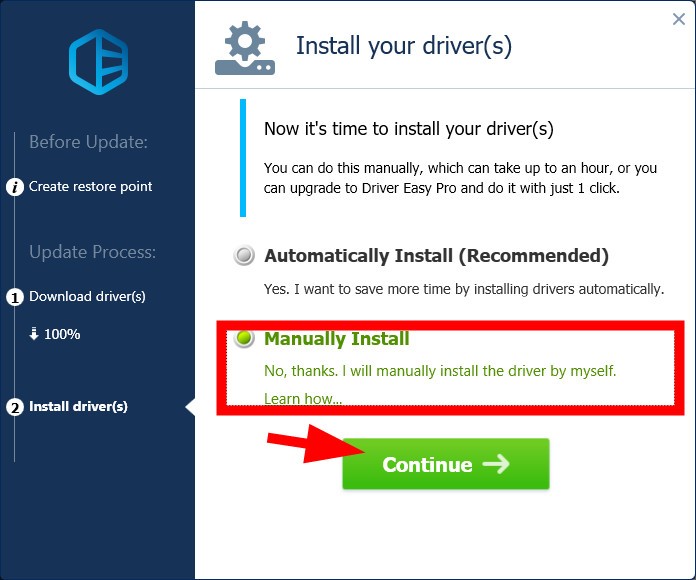 6) Right click the file with the ".inf" file extension, then click Install.
For some drivers, you need to double click the ".exe" file, then follow the on-screen instructions to install the driver.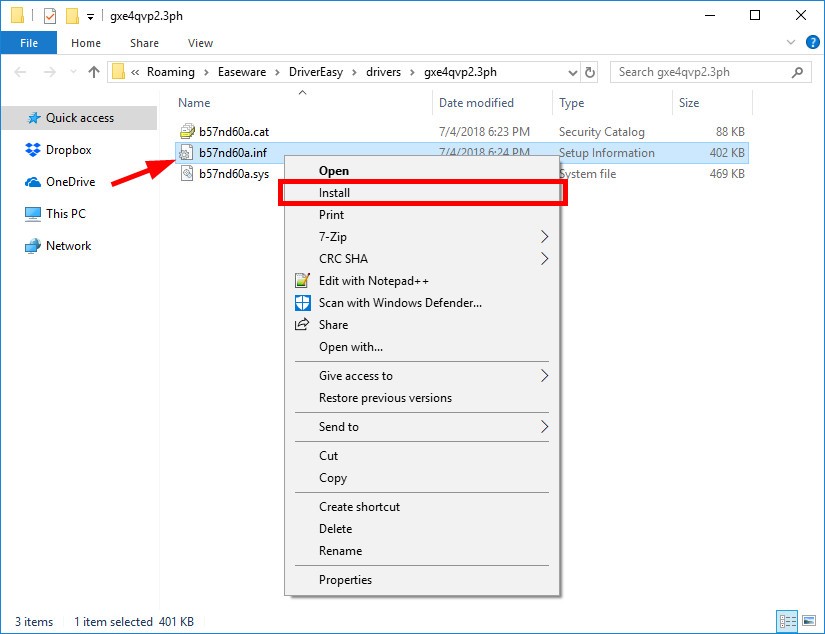 You've successfully installed this driver.