Driver Easy allows you to restore your drivers to a previous version. It is very useful especially when you are having any issue with your new drivers.
To restore your drivers:
1) Run Driver Easy.
2) Click Tools.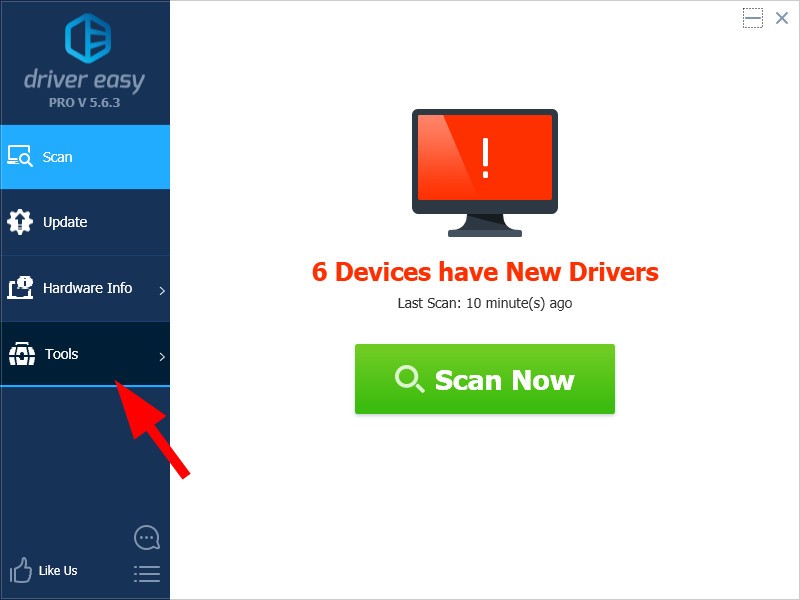 3) Click Driver Restore.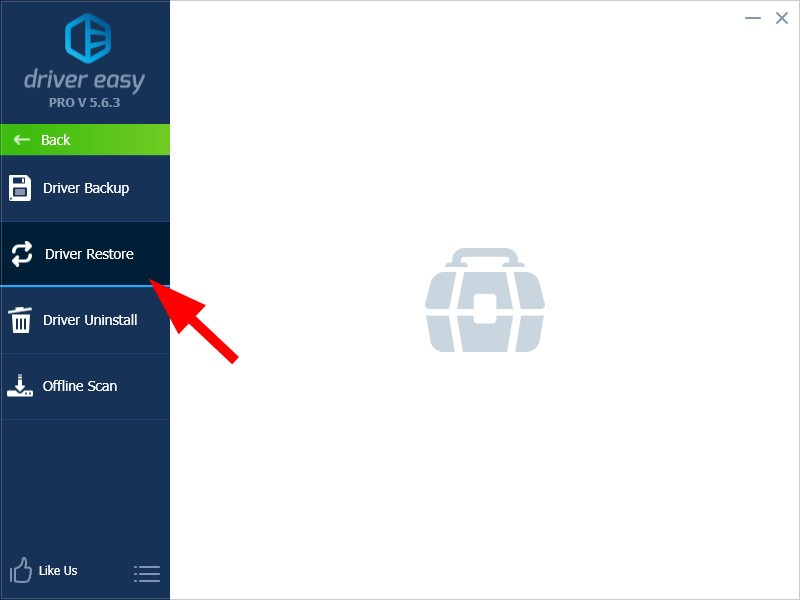 4) If you're prompted for Administrator permission, click Continue, then click Yes.
5) Click Browse.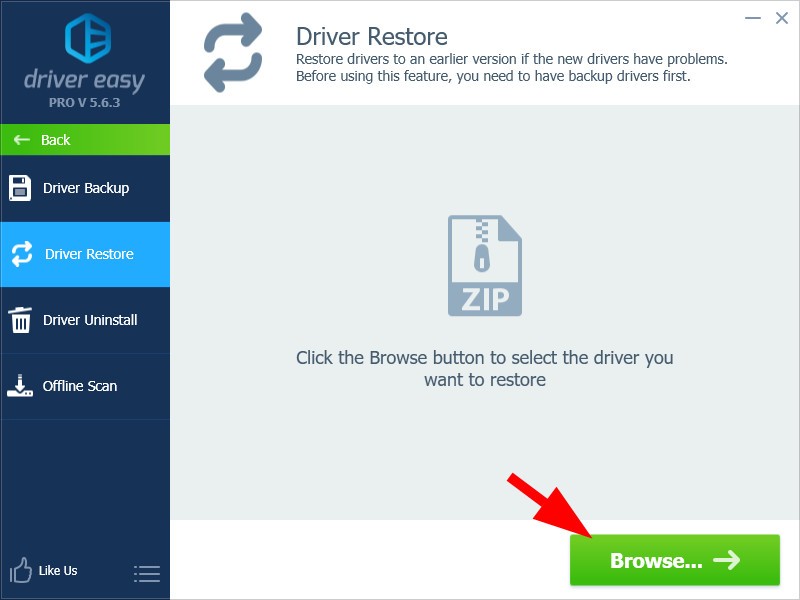 6) Choose a driver backup you're going to restore from, then click Open.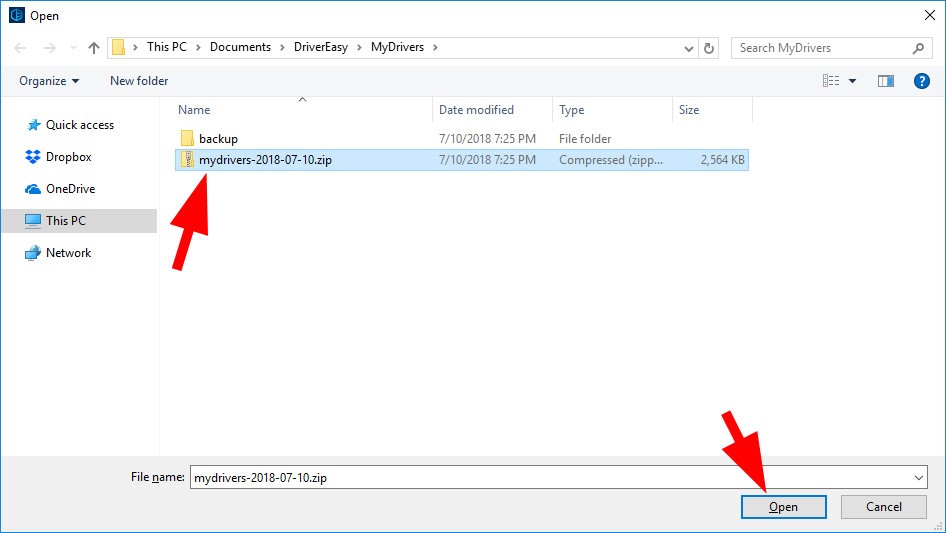 7) Select a driver you're going to restore, then click Continue.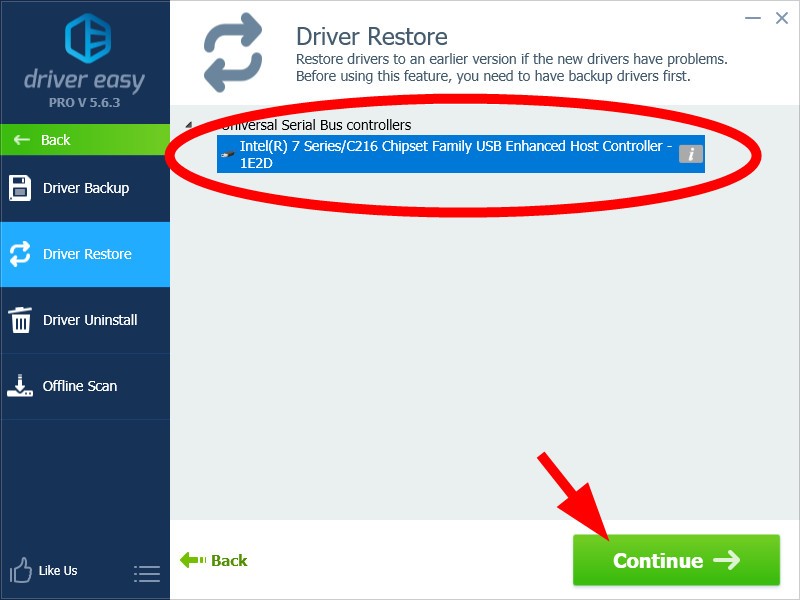 8) When you've restored your driver successfully, click OK.