You can use Driver Easy Pro to uninstall the device drivers on your computer. This is helpful especially when you're trying to reinstall the problematic drivers.
The driver uninstall feature is available in the Pro version of Driver Easy only.
To uninstall a driver with Driver Easy:
1) In Driver Easy, click Tools.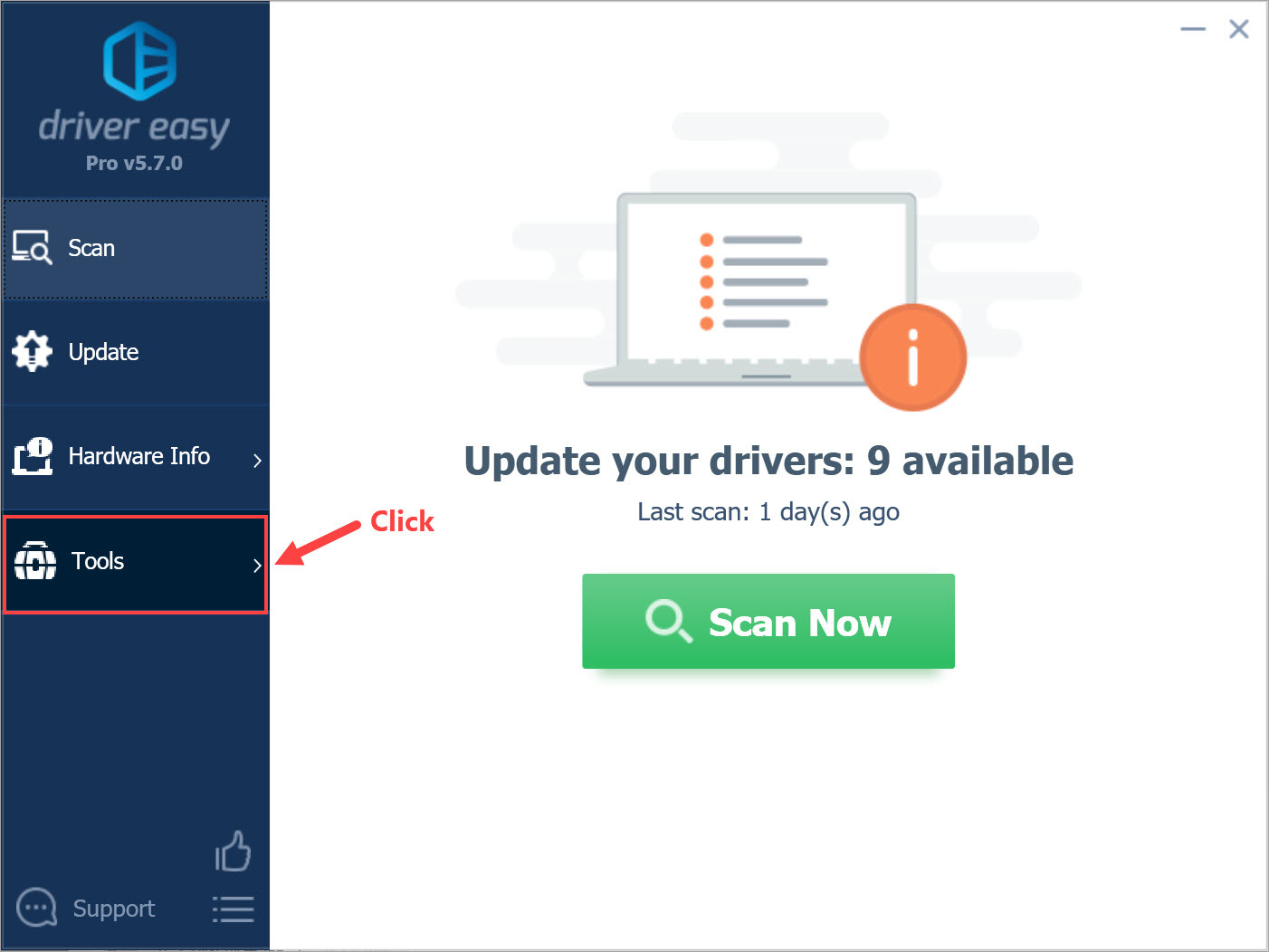 2) Click Driver Uninstall. Select the driver you're going to uninstall and click Uninstall.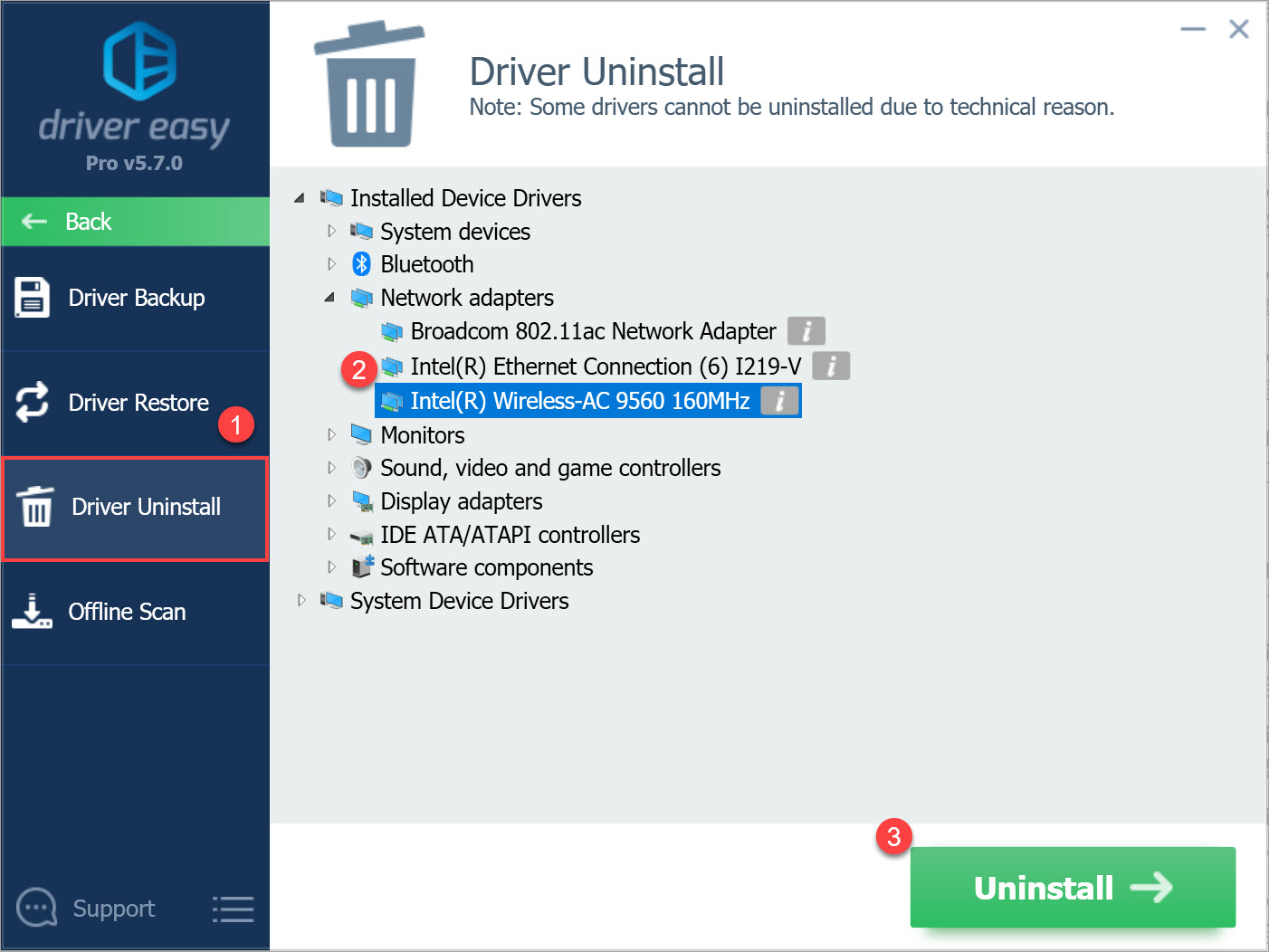 3) If you're prompted for Administrator privilege, click Continue and then click OK.
4) When the driver has been successfully uninstalled, click OK.